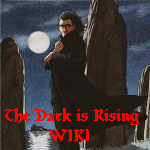 How to contact the Dark is Rising Wiki, your communal Dark is Rising information resource
The Dark is Rising Wiki is operated entirely by volunteers, however LordTBT is the lead administrator, webmaster, and chief contact for anything related to the Dark is Rising Wiki.
Please direct all inquiries to him, either by means of
his talk page
or
via e-mail
.
Ad blocker interference detected!
Wikia is a free-to-use site that makes money from advertising. We have a modified experience for viewers using ad blockers

Wikia is not accessible if you've made further modifications. Remove the custom ad blocker rule(s) and the page will load as expected.