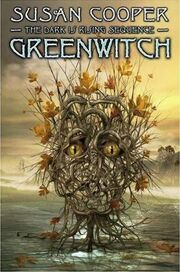 Summary
Will Stanton meets with Simon, Jane and Barney Drew and seek the Greenwitch in order to recover the stolen Grail and decipher the writing on it. All sides are racing in a quest for magic from beneath the sea.
Ad blocker interference detected!
Wikia is a free-to-use site that makes money from advertising. We have a modified experience for viewers using ad blockers

Wikia is not accessible if you've made further modifications. Remove the custom ad blocker rule(s) and the page will load as expected.